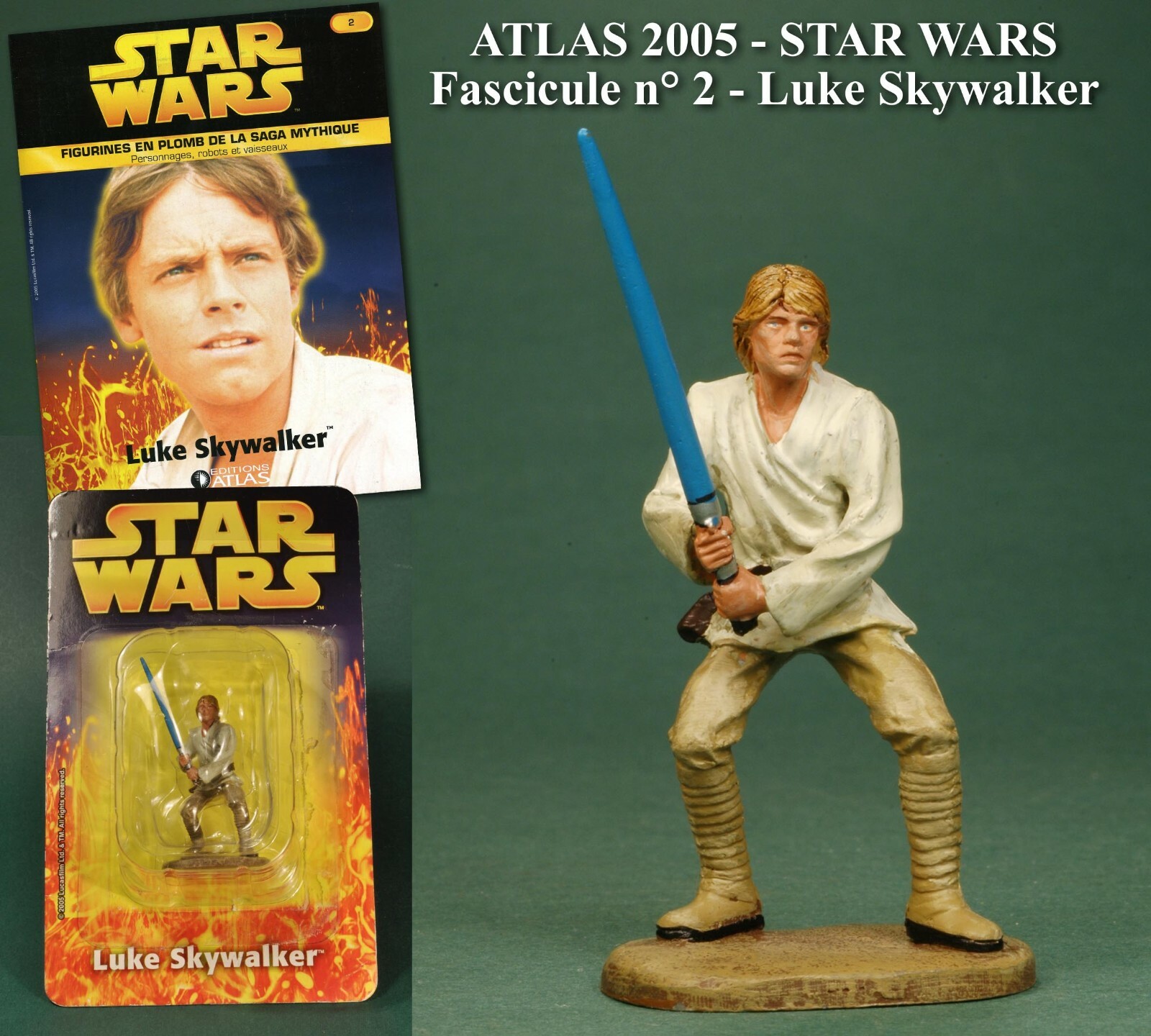 Atlas, Star Wars, figurine Luke Skywalker + fascicule n° 2

Prix : 3.90 – MOCC

Aspyr Media, Inc Star Wars Jedi Knight : Jedi Academy

Jedi Knight: Jedi Academy is the latest installment of the highly acclaimed Jedi Knight series. Take on the role of a new student eager to learn the ways of the Force from Jedi Master Luke Skywalker. Interact with famous Star Wars characters in many classic Star Wars locations as you face the ultimate choice: fight for good and freedom on the light side or follow the path of power and evil to the dark side.

Disney Star Wars : Rogue Squadron 3D

It is a time of great rejoicing in the galaxy. Luke Skywalker, with the help of Wedge Antilles, has blown up the Death Star. But there is little time to celebrate. The mighty Empire is gathering strength for a determined, all-out assault on the Rebel forces.

Aspyr Media, Inc Star Wars : The Force Unleashed - Ultimate Sith Edition

The story and action of Star Wars®: The Force Unleashed™ expands with the release of Star Wars The Force Unleashed: Ultimate Sith Edition, a special new version of the game that will show gamers the deepest, darkest side of the Force in a story that puts them on a collision course with Luke Skywalker himself. The Ultimate Sith Edition includes all of the original missions found in Star Wars: The Force Unleashed as well as content previously only available via download and an all-new exclusive bonus level.