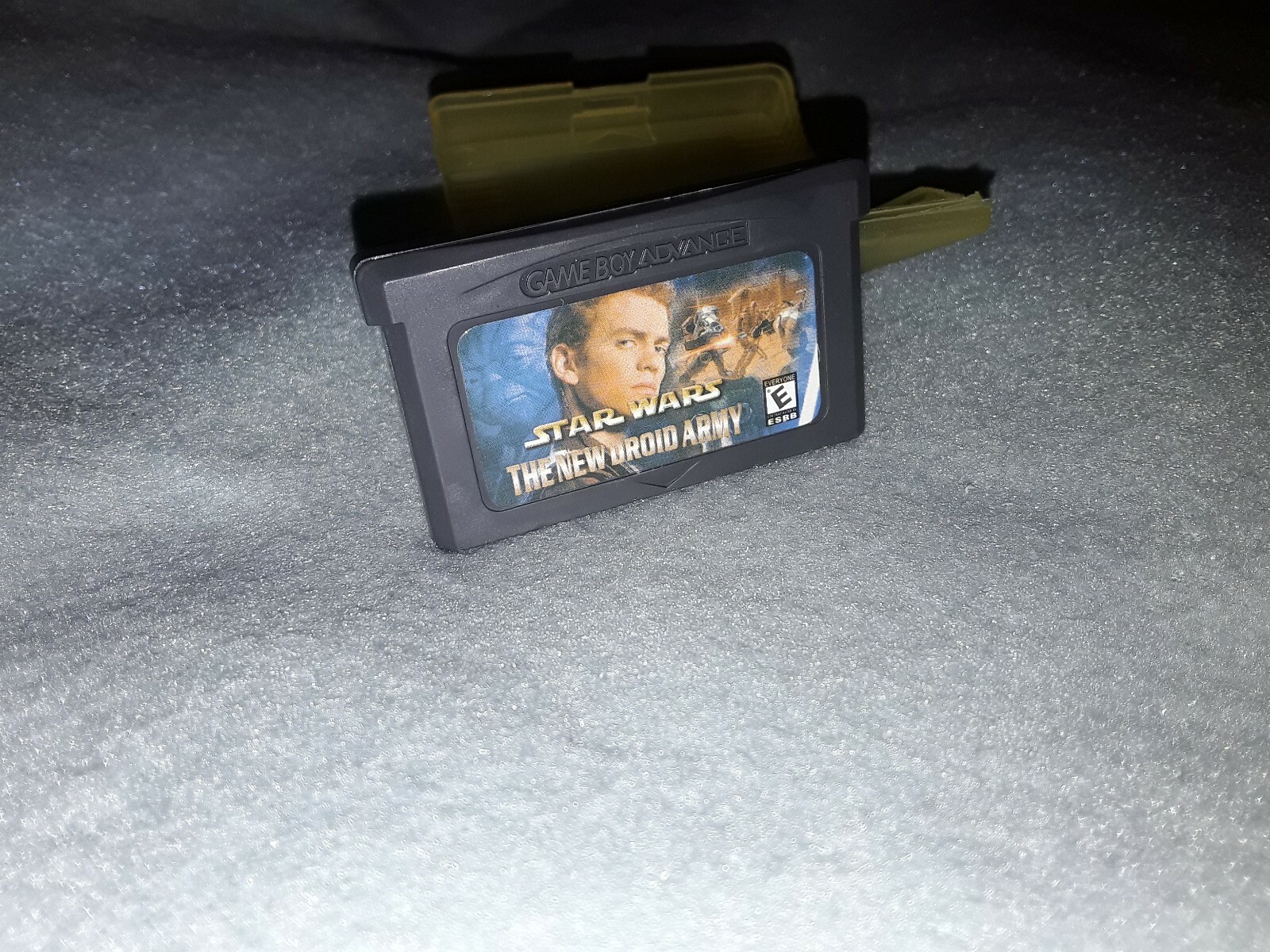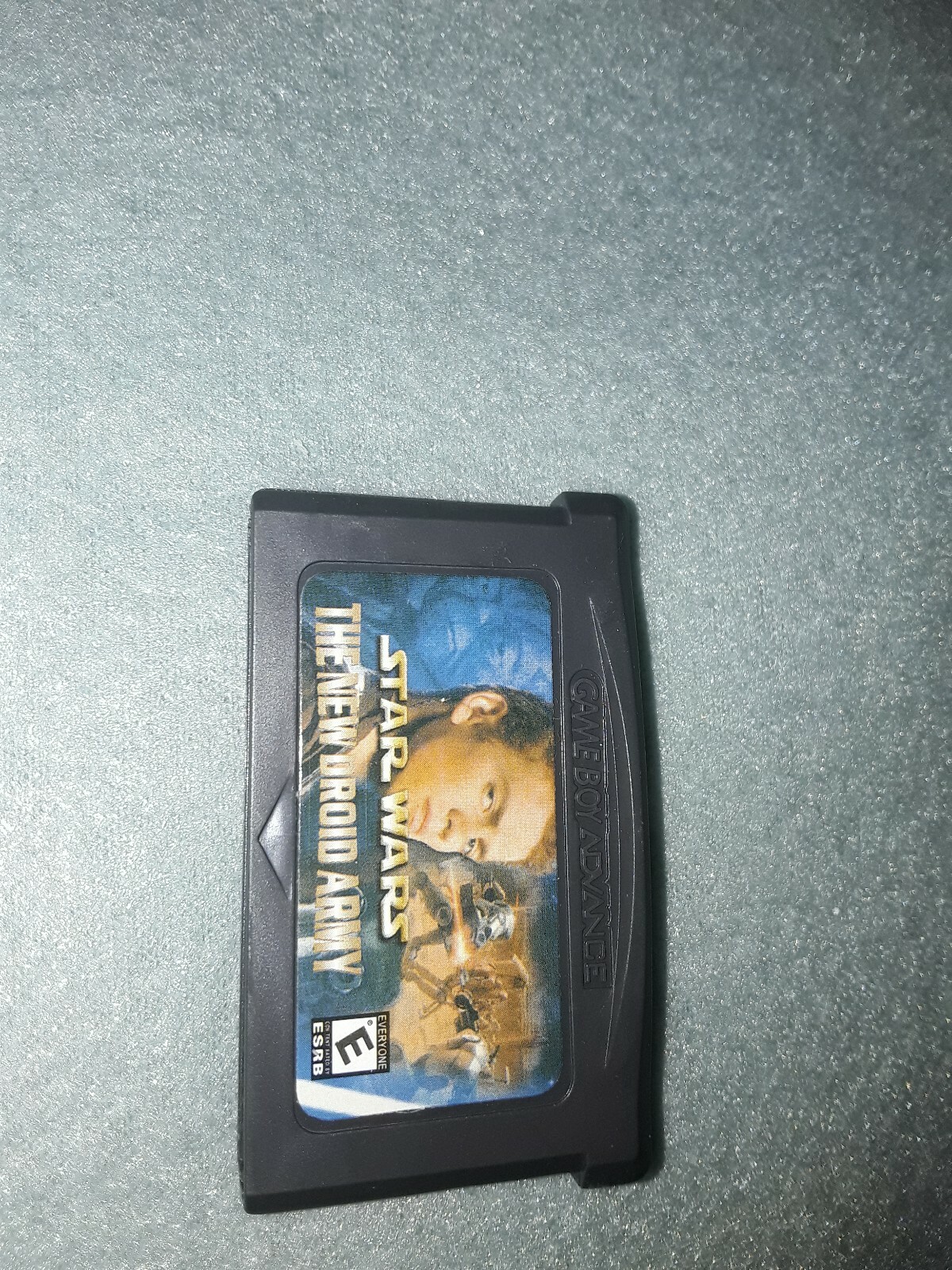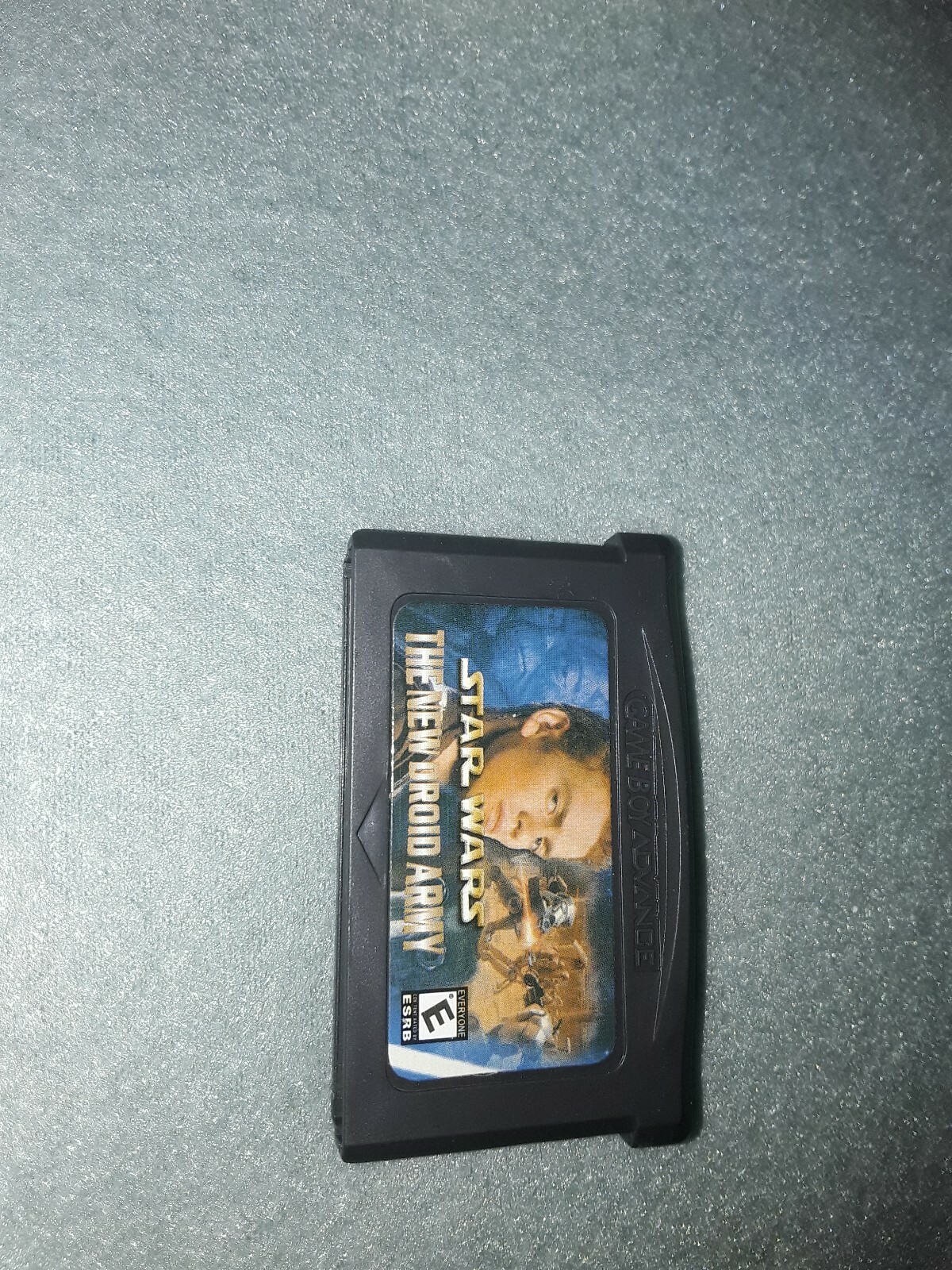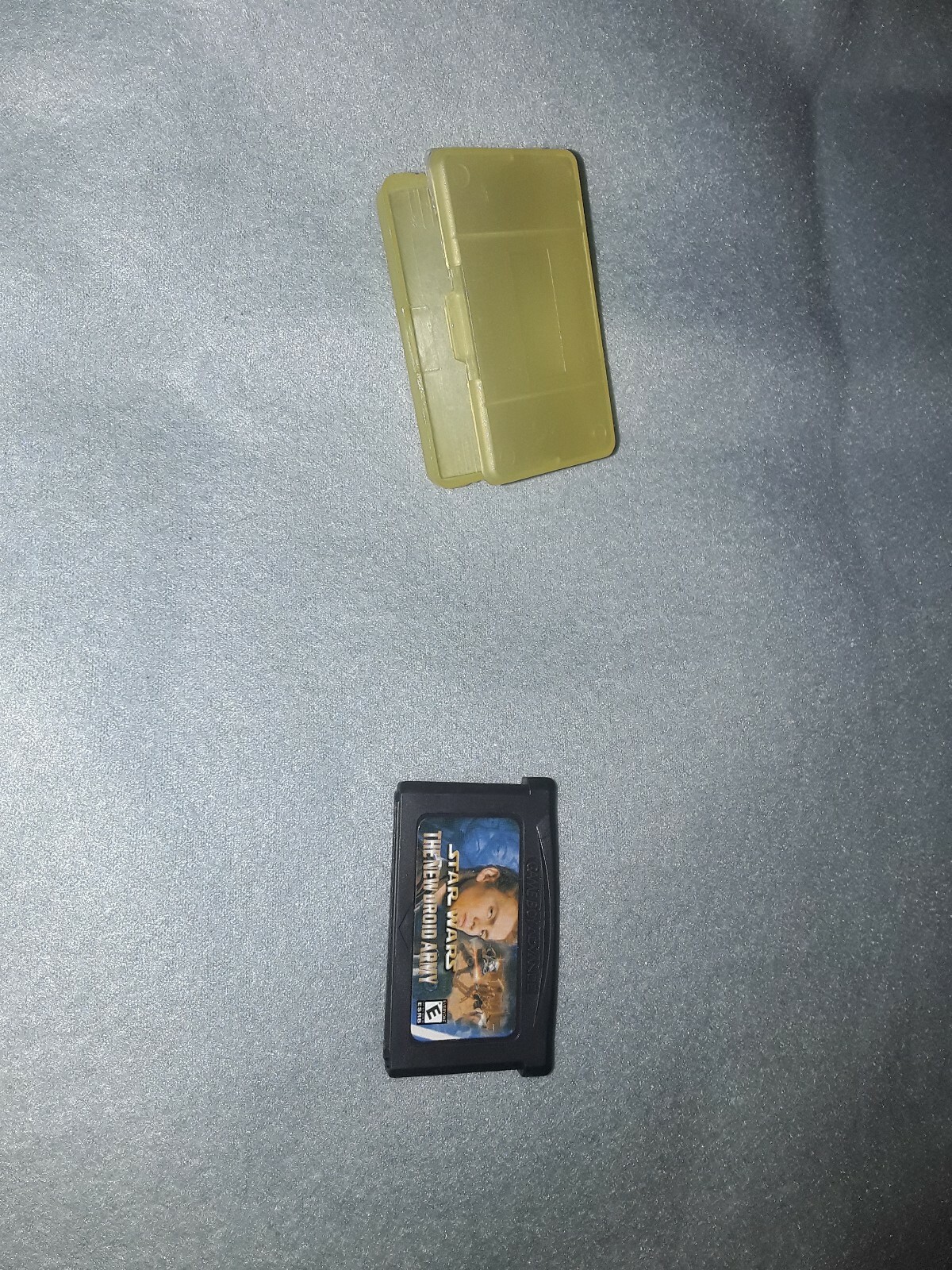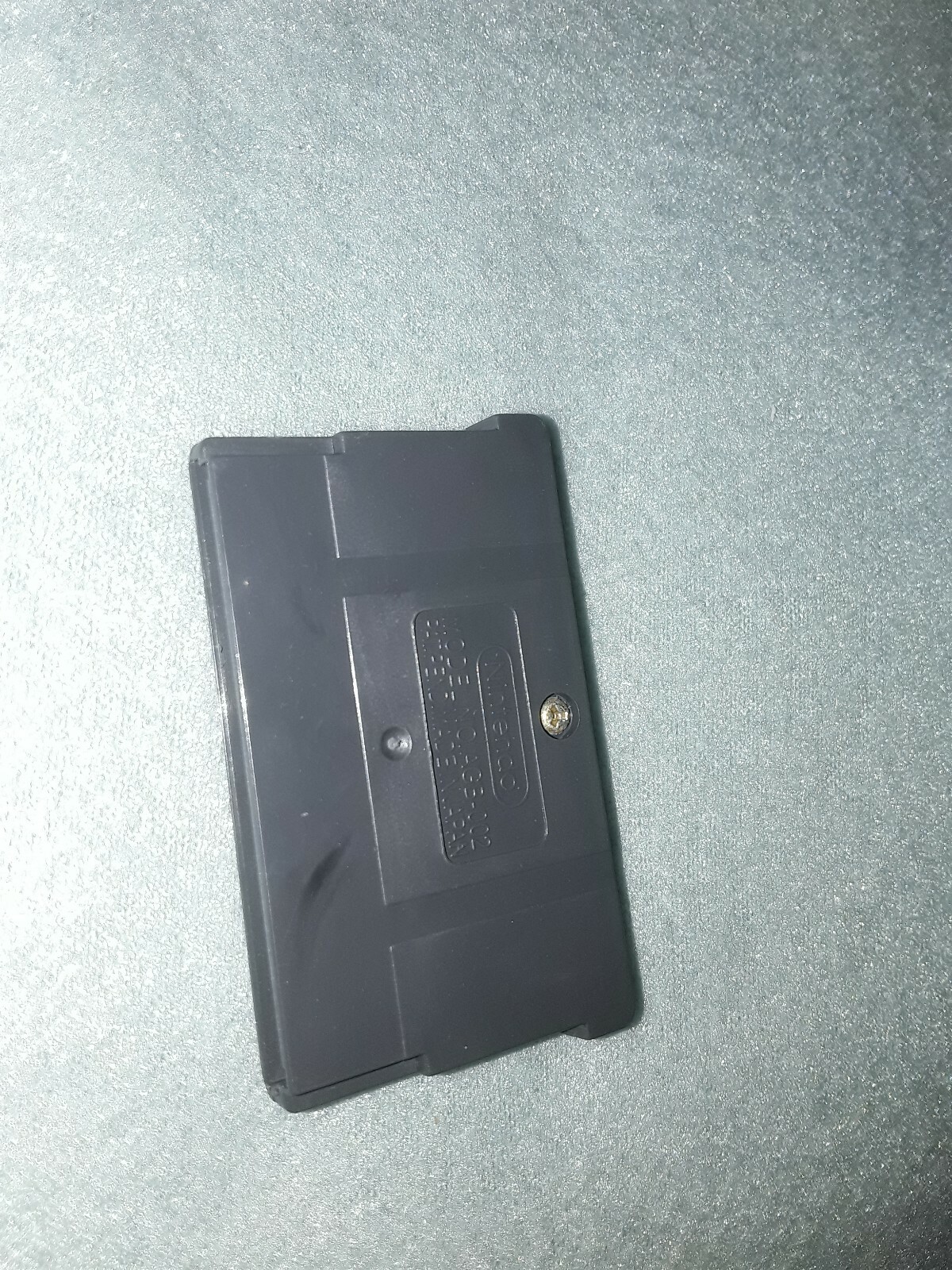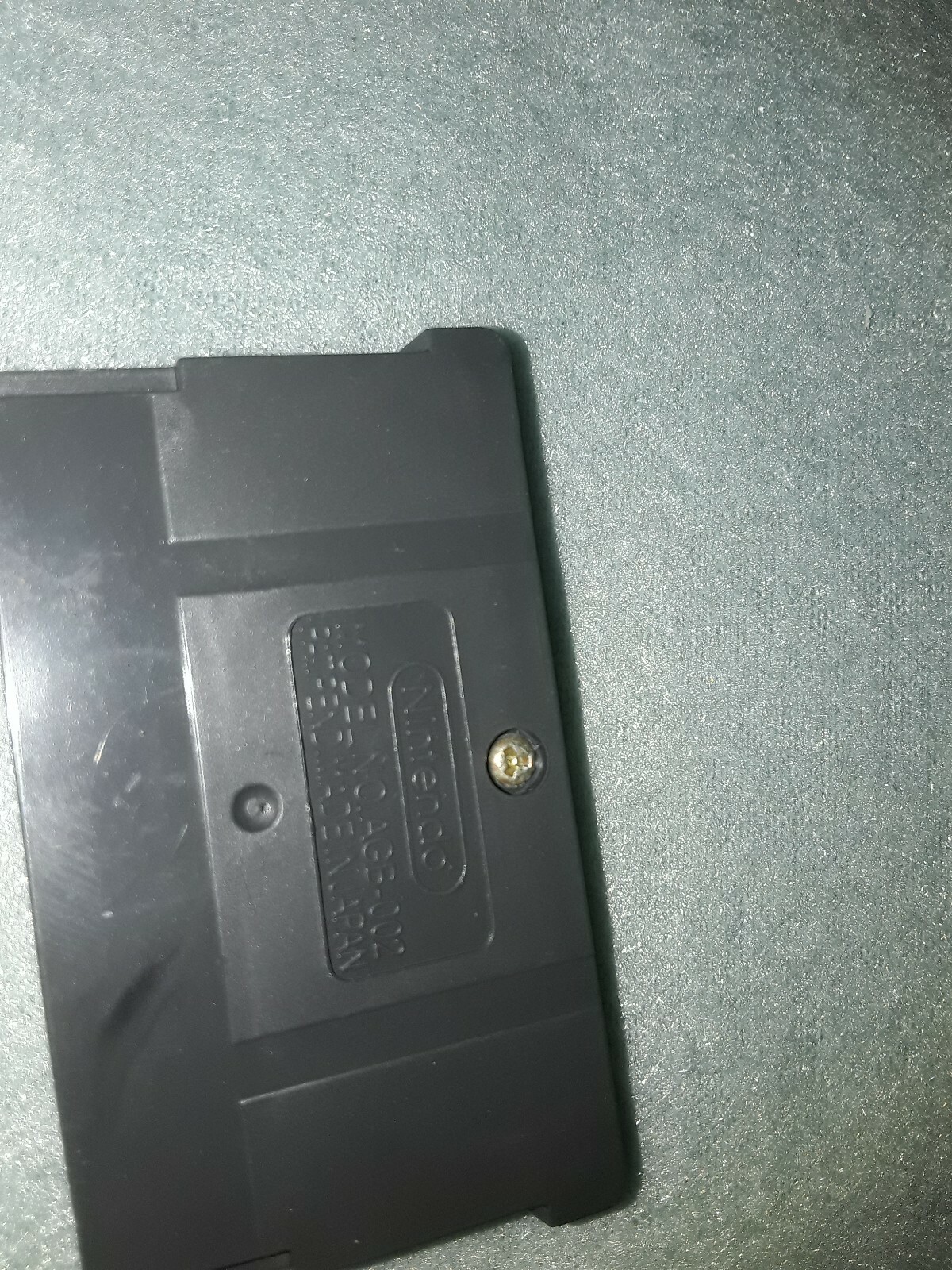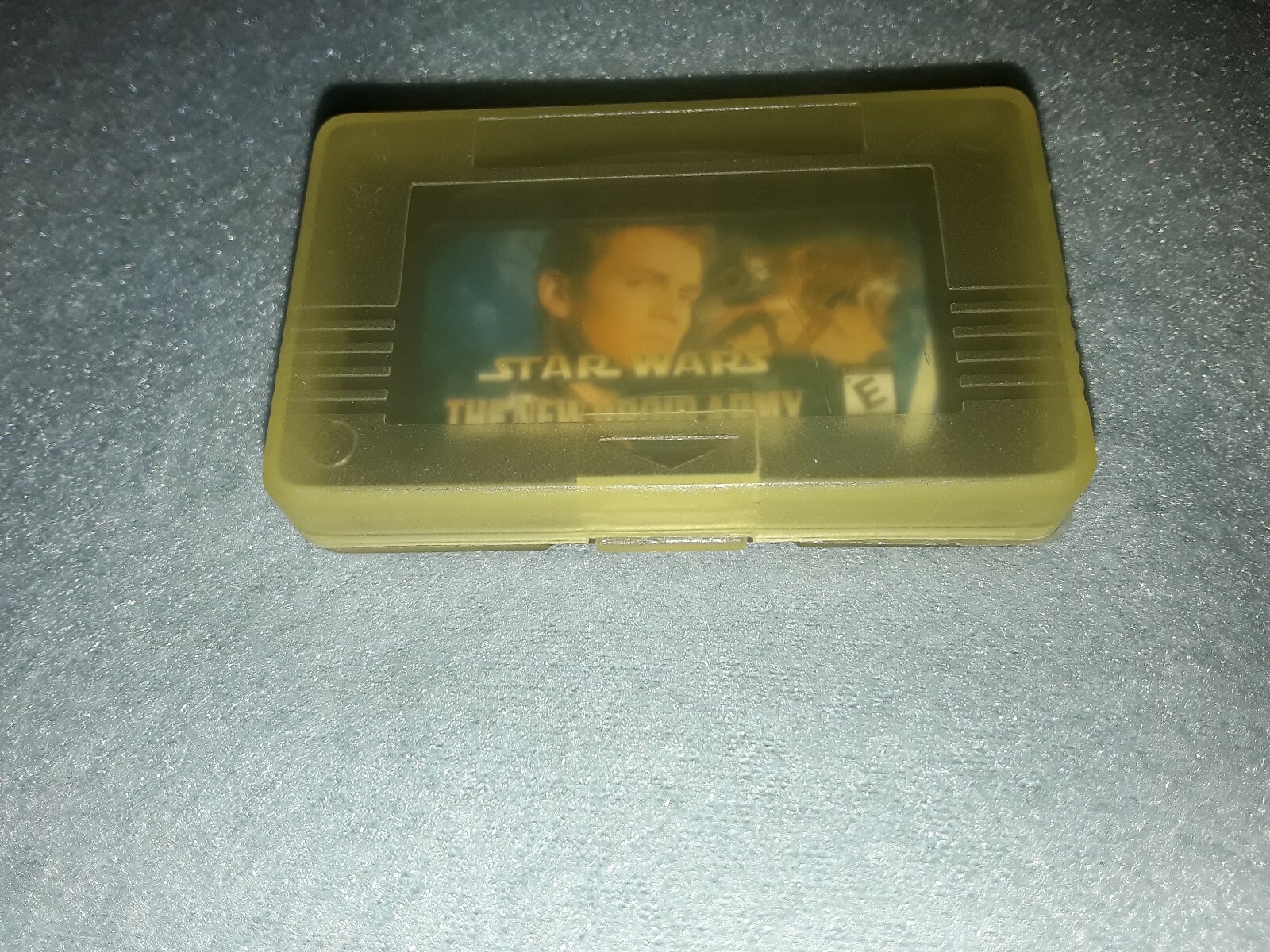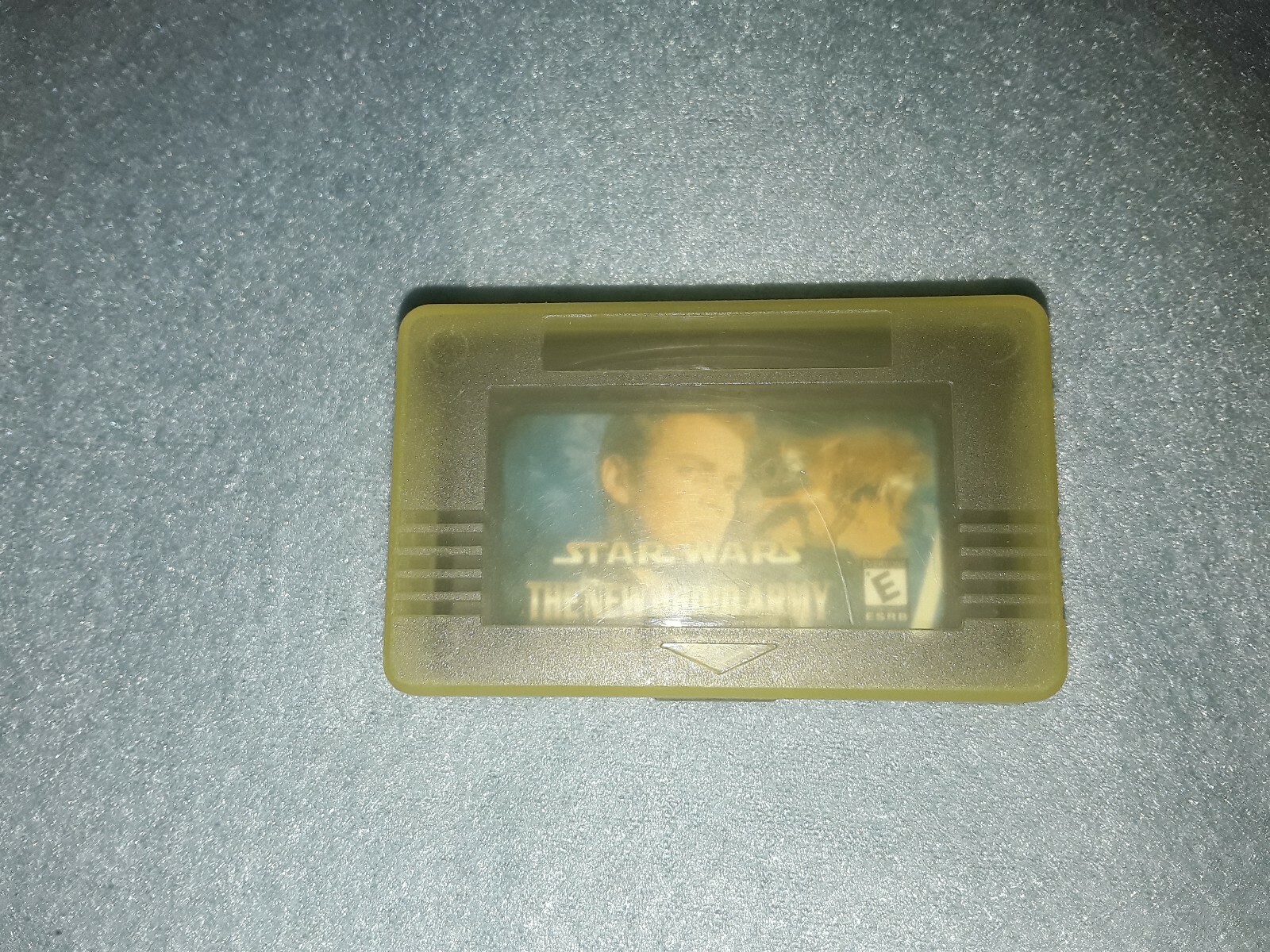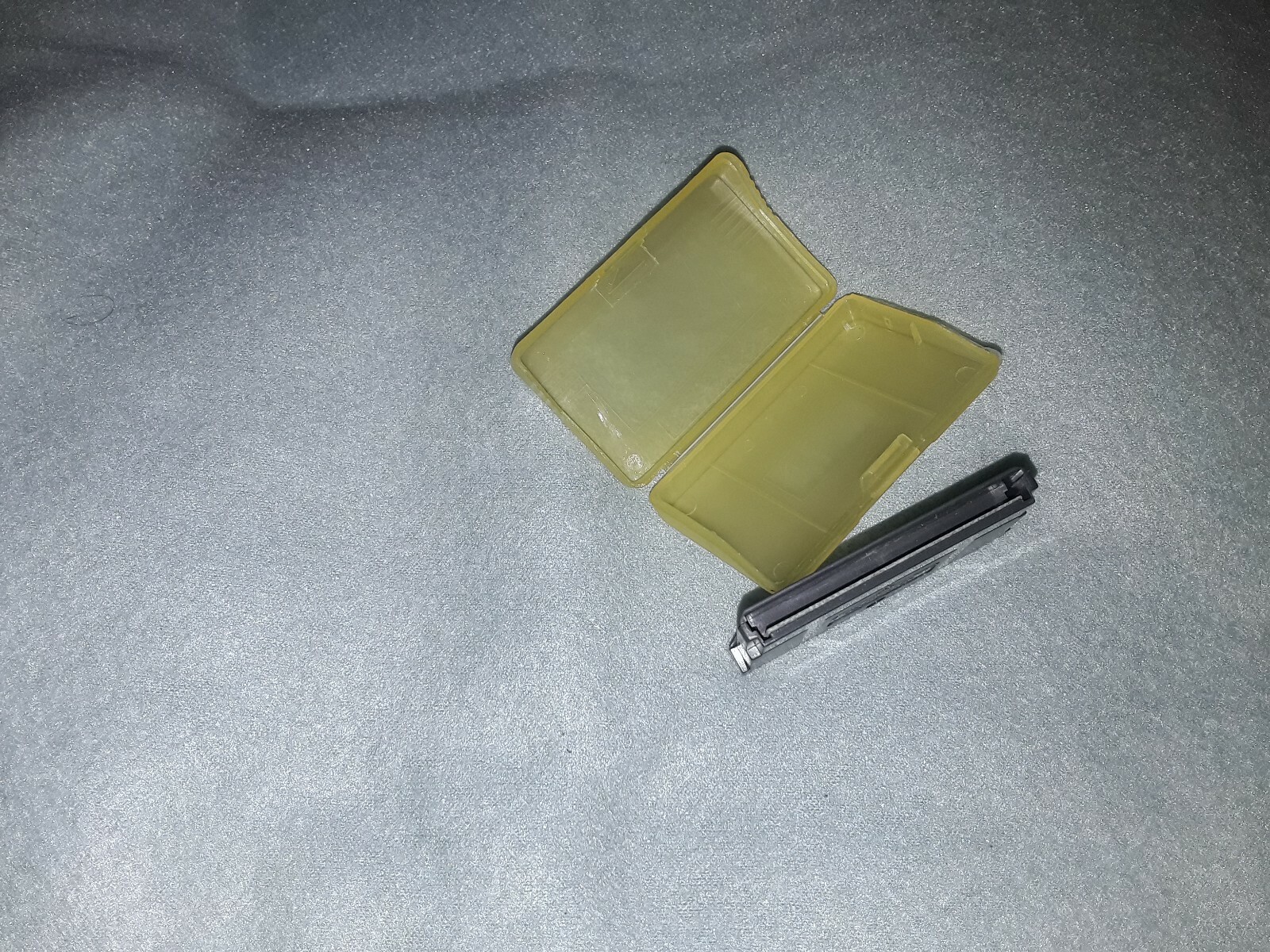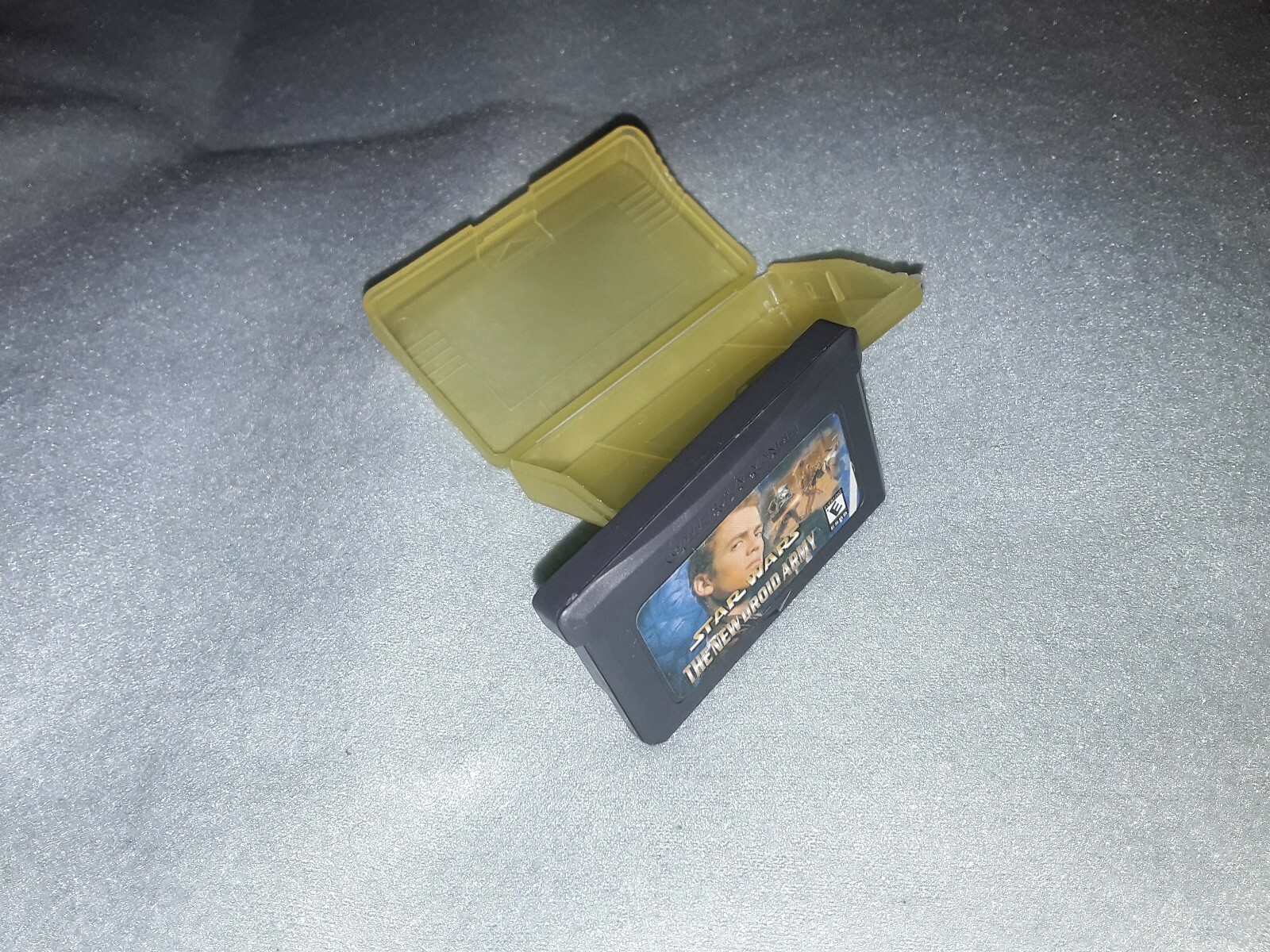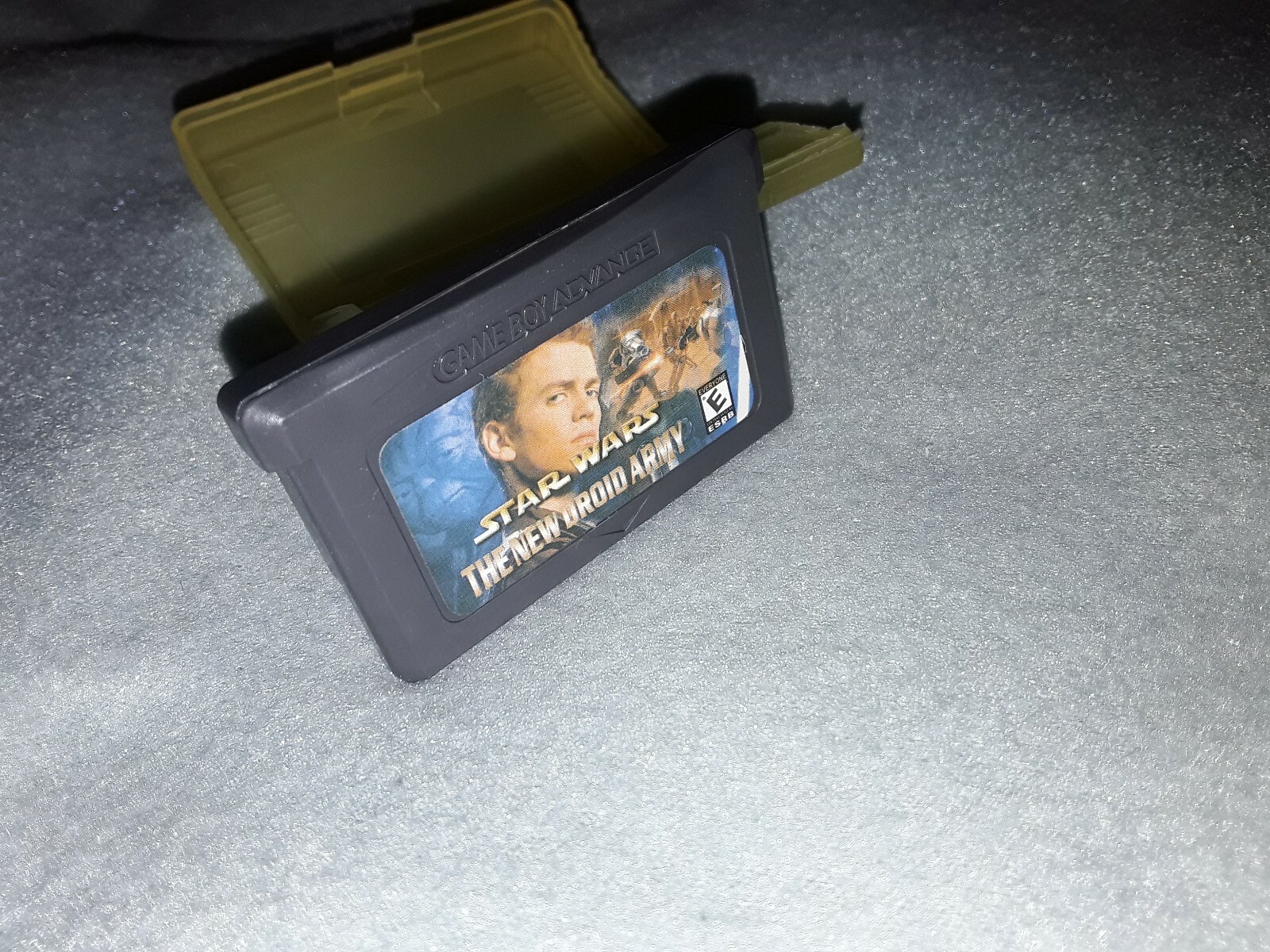 Star Wars The New Droid Army game cartridge for Nintendo Game Boy Advance

Prix : 8.58 – PayPal

Aspyr Media, Inc Star Wars : The Force Unleashed - Ultimate Sith Edition

The story and action of Star Wars®: The Force Unleashed™ expands with the release of Star Wars The Force Unleashed: Ultimate Sith Edition, a special new version of the game that will show gamers the deepest, darkest side of the Force in a story that puts them on a collision course with Luke Skywalker himself. The Ultimate Sith Edition includes all of the original missions found in Star Wars: The Force Unleashed as well as content previously only available via download and an all-new exclusive bonus level.

Disney LEGO Star Wars III : The Clone Wars

The beloved and critically acclaimed LEGO® Star Wars™ franchise is back. LEGO Star Wars III:The Clone Wars, combines the epic stories and iconic characters from the Star Wars universe and hit animated TV series Star Wars: The Clone Wars™ with all new gameplay features. Players will enjoy brand new game mechanics allowing them to create, control and explore in a galaxy far, far away like never before.

Disney Star Wars : The Force Unleashed II

The Star Wars® Saga continues with Star Wars®: The Force Unleashed™ II, the highly anticipated sequel to the fastest-selling Star Wars game ever created. In Star Wars: The Force Unleashed, the world was introduced to Darth Vader's now fugitive apprentice, Starkiller—the unlikely hero who would ignite the flames of rebellion in a galaxy so desperately in need of a champion.

Disney LEGO Star Wars : The Complete Saga

Kick Some Brick in I through VI! Play through all six Star Wars movies in one videogame! Adding new characters, new levels, new features and for the first time ever, the chance to build and battle your way through a fun Star Wars galaxy on your PC!

Electronic Arts STAR WARS Jedi: Survivor Deluxe Edition

The story of Cal Kestis continues in STAR WARS Jedi: Survivor™, a galaxy-spanning, third-person, action-adventure game.

Electronic Arts Star Wars Jedi: Survivor

The story of Cal Kestis continues in STAR WARS Jedi: Survivor™, a galaxy-spanning, third-person, action-adventure game.

Aspyr Media, Inc Star Wars Jedi Knight : Jedi Academy

Jedi Knight: Jedi Academy is the latest installment of the highly acclaimed Jedi Knight series. Take on the role of a new student eager to learn the ways of the Force from Jedi Master Luke Skywalker. Interact with famous Star Wars characters in many classic Star Wars locations as you face the ultimate choice: fight for good and freedom on the light side or follow the path of power and evil to the dark side.

Electronic Arts Star Wars: Squadrons

Master the art of starfighter combat in the authentic piloting experience STAR WARS™: Squadrons. Buckle up and feel the adrenaline of first-person, multiplayer space dogfights alongside your squadron. Pilots who enlist will step into the cockpits of starfighters from both the New Republic and Imperial fleets and fight in strategic 5v5 space battles.

Disney Star Wars: Battlefront 2 (Classic, 2005)

With brand new space combat, playable Jedi characters, and over 16 all new battlefronts, Star Wars Battlefront II gives you more ways than ever before to play the classic Star Wars battles any way you want.

Warner Bros. Interactive Middle-earth: Shadow of War – Definitive Edition

Go behind enemy lines to forge your army, conquer Fortresses and dominate Mordor from within. Experience how the award winning Nemesis System creates unique personal stories with every enemy and follower, and confront the full power of the Dark Lord Sauron and his Ringwraiths in this epic new story of Middle-earth.

Daedalic Entertainment Partisans 1941 – Back Into Battle DLC

Fighting the invaders is like fighting a hydra: you cut off one head, and in its place two new ones immediately grow. But that's no reason to give up! Return to the Eastern Front in this DLC featuring customizable scenarios, new maps and a new game mode!

Bandai Namco Entertainment Inc Sword Art Online: Hollow Realization – Deluxe Edition

2026, Sword Art: Origin, a new VRMMORPG has emerged. Kirito meets a mysterious NPC and receives a cryptic message. This game is definitively not the same as the one he escaped years ago…

astragon Entertainment Bus Simulator 18 – Official Map Extension

The official map extension of the popular Bus Simulator expands the main game by 2 brand new municipalities with 9 new, varied missions and 20 bus stops. Many new road miles in Seaside Valley and its surroundings are just waiting to be discovered by you on board of your favorite bus.

WB Games The LEGO NINJAGO Movie Video Game

Find your inner ninja with the all-new LEGO Ninjago Movie Video Game! Play as your favourite ninjas, Lloyd, Jay, Kai, Cole, Zane, Nya and Master Wu to defend their home island of Ninjago from the evil Lord Garmadon and his Shark Army. Master the art of Ninjagility by wall-running, high-jumping and battling the foes of Ninjago to rank up and upgrade the ninja's combat skills.

Rebellion Sniper Elite: Nazi Zombie Army

** Please note: a remastered and improved edition of this game is now available in Zombie Army Trilogy.**Featuring a co-op campaign for 1 to 4 players, Nazi Zombie Army is a horrifying new stand-alone expansion of the award-winning Sniper Elite series.